The XV International Symposium
Contemporary Issuer of Literary Studies
Tbilisi, Georgia
Organized by:
Shota Rustaveli Institute of Georgian Literature
Ivane Javakhishvili Tbilisi State University
Georgian Comparative Literature Association (GCLA)
Dear Colleagues!
We have a great pleasure to invite you to participate in
the XV International Symposium
which will be held online on 22-24 September, 2021
The Theme of XV International Symposium is:
Literature and Pandemic
Historical and Thematic Experience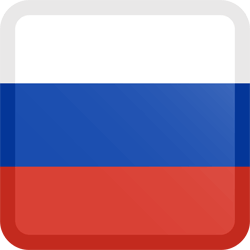 The following panel topics will be in operation:
Contemporary World Literature in Condition of Pandemic (Fiction – Poetry, Prose, Non-fiction)
Pandemic as a Core theme of the Text
Historical Experience: Conditions and Goals of Creating Literary Masterpieces in the Pandemic Period
Reflection of Classic `Pandemic` Texts on Contemporary Literary Process
Quarantine and Isolation in the Literature
Impact of Pandemic as the Sudden Change on the World and National Criticism
Adjustment of Literature Teaching Methods (at Universities and Schools) under Pandemic Conditions
The Relevance of Literature Teaching Methods Developed in the World Community during the Pandemic Period.
Working language for Symposium are: Georgian, English, Russian.
Symposium will be held online (ZOOM). Participation is planned to be online in an interactive format. More information about the online platform and other technical details will be announced later.
For the interested applicants:
Please, fill the registration form and upload your Abstract.
Abstract Details:

Abstract must be submitted in English;
No more than 250 words, Font- Sylfaen, Size 11, Line spacing – single;
The duration of the presentation (except for plenary presentations) – 15 min.
*Deadline for submitting abstracts is
June 30, 2021.

*Incorrectly filled application forms (registration form + an abstract) will not be accepted!
The Organizing Committee will select symposium participants
Final date of selection is –
July 10, 2021.
The Organizing Committee preserves the right to select symposium participants.
The approved participants will be sent informational communiqué additionally
---
Registration fee for approved participants:
Participation – € 40
Participation with a co–author (if any) – € 60 (for both authors)
The registration fee includes:
Provide online Symposium services
Publications of the symposium program and proceedings
After the completion of the Symposium proceedings will be published, which will be supported by DOI identifier and uploaded in GOOGLE SCHOLAR.
In case of request, authors will receive the scanned files of their articles (Please, note that the postal service of sending the proceedings is not included in the registration fee).
Featured papers will be published in Sjani (Thoughts), an annual Georgian scientific journal of literary theory and comparative literature which is included in EBSCO, CEEOL, VABB-SHW and ERIH PLUS basis.
For further information please contact the Organizing Committee to the following e-mail: rustaveliconference@gmail.com